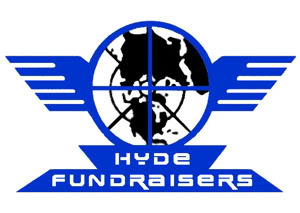 The annual
Cambridge Science Festival
kicks off next week, and Saturday (19th) sees Sixth Doctor
Colin Baker
opening a special display event hosted by the
Hyde Fundraisers
. The actor will be on hand throughout the day to sign official photographs and trying out the greenscreen photo studio to help raise funds for
Children in Need
and other charities.
The Hyde Fundraisers will be running their charity display on both the Saturday and Sunday between 10:30am and and 4:30pm in the Pitt Building. The display will feature characters including The Host, a Smiler, a Sycorax and Sec Hybrid, along with sculpture demonstrations by member Ray Phillips. There will also be visits by Clockwork Droids, Judoon, Timelords, not to mention the Daleks and their creator!
Information from the
Cambridge Science Festival website
:
Join the Hyde Fundraisers as they celebrate their 25th Anniversary Year with a special two day exhibition featuring classic characters and replica monsters from the new series of Doctor Who. Join the Judoon, catch up with K-9 and beware the Daleks, face the Vashta Nerada – count the shadows! Alongside these there will be plenty of other surprises as well as the chance to discover the science behind key themes in the show. Geronimo!

The Hyde Fundraisers are a voluntary organisation that raises funds for national charities and is now in its 25th year.

Admission is through a donation of £2 (£1 children).