Saturday, 22 January 2011 - Reported by Chuck Foster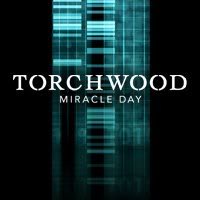 Filming for
Torchwood: Miracle Day
continued this week in
Los Angeles, California
.
The week saw the main cast joined by
Bill Pullman
(Oswald Danes),
Arlene Tur
(Doctor Vera Jaurez), and original cast member
Tom Price
(Andy Davidson), with scenes filmed within an old prison, a "haunted" hospital, and Los Angeles City Hall!
As with
last week
, filming details are compiled from the tantalising tidbits revealed by the cast and crew on Twitter, plus the official production office feed,
BBC Torchwood
.
A more detailed breakdown of developments during the week follows below; times have been quoted for the local Californian timezone.




Key to initials: AS - Alana Stone (fashion designer); BBC - BBC Torchwood (production office); GB - Gavin Barker (John Barrowman's agent); JE - Jane Espenson (writer); KO - Kai Owen (Rhys); ST - Shawna Trpcic (costume designer); TP - Tom Price (Andy)

Next week sees the shoot move across the Atlantic back to
Torchwood
's homeland,
South Wales
; costume designer Shawna Trpcic reported on
Tuesday
that costumes had been sent over (and that Gwen's new costume had been well received!), and confirmed on
Thursday
that UK-series veteran
Lindsay Bonaccorsi
would be handling the UK-side.
It also appears to be an extended shoot to the originally expected fortnight mentioned by
Eve Myles
last year. The
Gallifrey One
convention in Los Angeles takes place on 18-20th February, and organiser
Shaun Lyon
has reported:
It's with great sadness that we must announce that Kai Owen and Tom Price will not be able to be with us at Gallifrey 2011. Tenth Planet Events (who was sponsoring them) just informed us that their UK filming schedule on the next series of Torchwood, which starts next week, has been extended, and regrettably, what they both expected would be a quick trip back to LA for the convention has to be cancelled.
The only known location for the UK shoot at the time of writing is at the
Coal Exchange
in Cardiff Bay on the 1st February, the interior of which last appeared in the series representing the offices of Permanent Secretary to the Home Office and Torchwood liaison John Frobisher in
Torchwood: Children of Earth
.
Torchwood filming at the Coal Exchange in Cardiff all day 1st February. Locals have been asked not to park in the car park area just outside as building is to be used as "a Victorian hospital" apparently.
(with thanks to Paul Mount)