Sunday, 16 January 2011 - Reported by Chuck Foster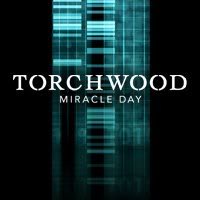 Filming for
Torchwood: Miracle Day
commenced this week, filming in
Los Angeles, California
.
The week saw the main cast assembling together for filming, with "US lead" CIA agent
Mekhi Phifer
kicking off proceedings, joined on Wednesday by
John Barrowman
, and from Thursday
Eve Myles
(Gwen) and
Kai Owen
(Rhys).
Alexa Havins
(Esther Katusi) was also present.
Though fan access to shooting is very restrictive (certainly in comparison to UK filming!), tantalising filming details have slowly trickled through via various members of cast and crew on
Twitter
, including Director of Photography
Nathaniel Goodman
, Fashion Designer
Alana Stone
and Costume Designer
Shawna Trpcic
- plus a commentary of tidbits from the
official
production office feed,
BBC Torchwood
!
A more detailed breakdown of developments during the week follows below; times have been quoted for the local Californian timezone.
Next week sees the shoot continue in Los Angeles for another four days or so, with filming on Thursday to take place at
City Hall
. Directory of Photography
Nate Goodman
then
reported
that they fly out to the United Kingdom, where filming will continue in Wales the following fortnight (as reported in an
interview
with Eve Myles last year).