Wednesday, 18 May 2011 - Reported by Josiah Rowe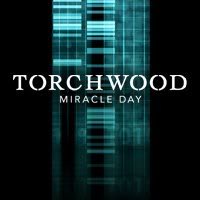 Torchwood: Miracle Day
writer
Jane Espenson
has confirmed via
Twitter
that there will be a web-based story to accompany the television series,
Torchwood: Web of Lies
. Alongside this, she also teased followers over potential casting for this addition to the show:
Jane Espenson: There is going to be Torchwood web content.
               So in addition to #TorchwoodMiracleDay there is #TorchwoodWebOfLies
               Enjoy all the TW brands!
Jane Espenson: We have faith in Torchwood: Web of Lies. #hint
Jane Espenson: It's tru; there's an echo of my past work in #Torchwood: Web of Lies.
               (I know you already solved my little puzzle, but this is fun.)

The last two tweets have led to speculation over the cast for the story, with actress
Eliza Dushku
being suggested; Dushku has played roles in several series Espenson has written for in the past, including "Faith" on
Buffy the Vampire Slayer
, "Tru" on
Tru Calling
and "Echo" on
Dollhouse
. The speculation was further fueled by the actress herself retweeting a mention of the remarks via a
tweet
from Zap2It.
However, at present there has been no official confirmation of casting for
Web of Lies
, or whether the story will be available online worldwide or only in the United States.

Media Coverage includes: Zap2it; io9; Digital Spy; Digital Journal; Boston Herald; Tubefilter News
---
A new teaser for
Torchwood: Miracle Day
from Starz has been released, which shows some new footage from the series: