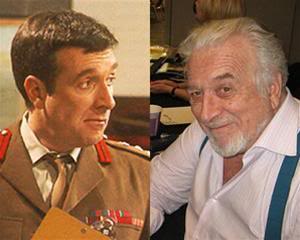 Doctor Who
fans are
collecting donations
via the fundraising site
JustGiving
in memory of
Nicholas Courtney
, who
passed away last week
. Funds raised will go to
Marie Curie Cancer Care
, the hospice charity which cared for Courtney in his last days. Marie Curie Cancer Care describes itself thus:
Marie Curie Cancer Care provides high quality nursing, totally free, to give people with terminal cancer and other illnesses the choice of dying at home, supported by their families. It runs nine Marie Curie Hospices across the UK offering free specialist care for patients and support for families. The charity conducts palliative care research to find better ways of caring for terminally ill people and also funds scientists who investigate the causes and treatments of cancer. Charity Registration No 207994 (England & Wales) and SC0 38731 (Scotland)
The Doctor Who News Page encourages fans with fond memories of Nick to contribute to this worthy cause; even small donations will be appreciated. JustGiving accepts donations via credit card, debit card or PayPal. The page for donations is
here
.