Thursday, 2 June 2011 - Reported by Chuck Foster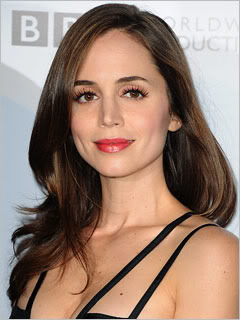 Eliza Dushku
BBC Worldwide Productions
(photo: Jon Kopaloff/FilmMagic.com)
Entertainment Weekly
have published a few more details about
Torchwood: Web of Lies
, and have confirmed
the hints
by writer
Jane Espenson
that actress
Eliza Dushku
would be starring in the web-based tie-in series.
The series is being produced by
BBC Worldwide Productions
and will be made up of ten three-minute episodes, written by Espenson and
Ryan Scott
. The episode format has been described as animated "motion comics" (believed to be similar in style to previous BBC web-based presentations like
Death Comes To Time
or
Scream of the Shalka
).
Russell T Davies
spoke about the project in the latest issue of
Doctor Who Magazine
:
This is a hugely exciting innovation, a fully-scripted animated adventure with interactive elements, with fantastic voice talents - John Barrowman and Eve Myles reprise their roles as Jack and Gwen, alongside special guest star Eliza Dushku, and co-starring Bob Harris.

The adventures will run in weekly installments, parallel with the event of Miracle Day, adding new clues, new insights, and new dangers, as everyone races to find out the truth behind the mysterious Miracle...

No other details are known at present, or whether the series will have a restricted audience or be made available worldwide.