Sunday, 24 April 2011 - Reported by Marcus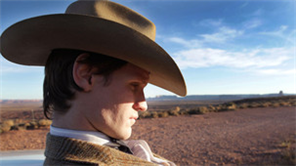 Doctor Who: The Impossible Astronaut
was watched by
6.5 million
viewers, according to unofficial overnight figures.
The programme which has a share of 37% of the total audience, was the highest rated show on BBC One for the day, a remarkable achievement given the early timeslot and the excellent bank holiday weather across the UK. It was more than two million viewers ahead of the next programme on BBC One,
Casualty
.
Overall it was the second highest rated programme on all TV with
Britain's Got Talent
on ITV1 taking the top slot with 9.5 million watching. Against Doctor Who,
March of the Dinosaurs
had an average audience of just 1.3 million watching.
To show what a draw Doctor Who is, the programme preceding it had just 1.9 million watching. The BBC One audience jumped from 2.2 to 6.0 million as Doctor Who began, with the audience growing throughout the programme and an average of 7 million watching the final fifteen minutes. At the end of the show, over half of the viewers left BBC One, with the channel seeing its audience plunge from 7.0 million to 3.2 million.
Of the 6.5million viewers watching Doctor Who, 0.76 million watched on BBC HD.
On BBC Three,
Doctor Who Confidential
had
0.55 million
viewers, with an additional 40,000 watching on BBC HD.
On CBBC
0.71
million tuned in for the tribute to Elisabeth Sladen,
My Sarah Jane
, a
4.1%
share of the total audience.
Doctor Who is currently the
13th
highest rated show for the week. Final figures, including those who recorded the show and watched it later, will be released next week.