Canadian broadcaster
SPACE
has reported another ratings success with its broadcast of
Dinosaurs on a Spaceship
last Saturday.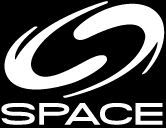 Dinosaurs, Queen Nefertiti and a "spaceship the size of Canada" were no match for the Time Lord as Saturday night's episode of DOCTOR WHO drew an astronomical
575,000
viewers on SPACE, making it the #1 program on television overall Saturday with the key A18-49 demo. For the second week in a row, SPACE was the #1 network – conventional or specialty – in the DOCTOR WHO timeslot (Saturday night at 9 p.m. ET) with total viewers and in the key A25-54 and A18-49 demos.
The episode peaked at 693,000 viewers and attracted 817,000 unique viewers. Based on the average audience of the first two episodes of DOCTOR WHO Season 7 (599,000 P2+), the iconic series remains the most-watched program in SPACE history.
Canadian viewers can catch up on Doctor Who at
SPACEcast.com
.