Canadian broadcaster
SPACE
have announced that as well as being the highest rated programme for its timeslot on Canadian television last Saturday, season opener
Asylum of the Daleks
also become the second-highest rated episode in the show's history on the channel!
The channel's press release said: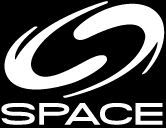 He did it again! The Season 7 premiere of DOCTOR WHO drew an earth-shattering
620,000
viewers, making it the second-highest rated episode in series history on SPACE and the most-watched program on Canadian television in its timeslot Saturday night. Featuring zombies, break-ups, make-ups, and more Daleks than you can shake a sonic screwdriver at,
Asylum of the Daleks
made SPACE the #1 network – conventional or specialty – Saturday night at 9 p.m. ET with total viewers and in the key demos A25-54 and A18-49. Peaking with 746,000 viewers, in all 1.1 million Canadians watched some or all of the episode.
The Season 7 premiere of DOCTOR WHO exterminated minds with an unexpected appearance by Jenna-Louise Coleman as Oswin Oswald, who is set to star as the Time Lord's next companion later this season. Viewers can relive the time-travelling trickery online at
SPACEcast.com
.
The highest rated episode (so far) is last year's
Let's Kill Hitler
, which managed 834,000 viewers, with a peak of 977,000 and some 1.2m unique viewers in all.