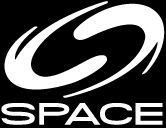 Saturday's showing of
Let's Kill Hitler
on SPACE was the most watched broadcast ever on the channel.
Around
834,000
people watched the transmission at 8ET on Canada's national science fiction, horror and fantasy channel.
When the ratings for the repeat showings are added the episode attracted 1.2 million unique viewers. "Let's Kill Hitler", was the most-watched program overall on Canadian television for adult viewers (18-49 and 25-54).
Torchwood Miracle Day, ranked as the number 2 program among adults 18-49. The episode, End of the Road, drew 528,000 total viewers. Both episodes are available within Canada for viewing on
spacecast.com
.