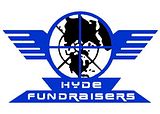 Colin Baker
and
Frazer Hines
have been added to the list of star names appearing at the
BritSciFi Weekend
taking place at the National Space Centre in Leicester tomorrow and Sunday.
The event is a celebration of TV programmes such as
Doctor Who
,
Blake's 7
,
Red Dwarf
, and
Thunderbirds
.
As
previously reported
, other guests with a
Doctor Who
connection appearing at the event are visual effects designer
Mat Irvine
and actors
Shane Rimmer
and
David Graham
(although the centre is emphasising Rimmer and Graham's
Thunderbirds
link).
Daleks will also be in attendance, as will the
Hyde Fundraisers
voluntary group, who will be creating a
Doctor Who
walk-through experience in the venue's Challenger Centre, with creepy encounters featuring some monstrous creatures from
Doctor Who
. It will feature light, smoke, and sound effects not suitable for very young children. Tickets for the encounter are available on a first-come, first-served basis for performances each day.
In addition,
David J Howe
, the co-founder and editorial director of Telos Publishing, who has written a number of books about
Doctor Who
and owns one of the largest collections of
Doctor Who
merchandise in the world, will be there.
All the money from the BritSciFi weekend will go to charity, including
Children In Need
.
(NB: Attendees should ensure that the guests they want to see will be there on the day that they wish to go, as not all the guests will be there on both days.)
(With thanks to Kevin Taylor)