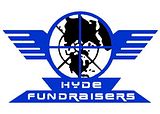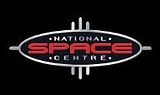 The
National Space Centre
in Leicester is to once again celebrate
Doctor Who
this coming weekend (2nd-3rd July);
Time and Space
will see a weekend of activities organised by the
Hyde Fundraisers
, with proceeds going towards BBC Children In Need, Comic Relief and other charities.
Two guests are expected over the weekend: Saturday sees third Doctor companion Jo Jones née Grant - aka
Katy Manning
- drop in, whilst Sunday will be invaded by Dalek creator Davros in the form of
Terry Molloy
.
Costumes created by the group will be on display, including Ood Sigma, Roboform Santa, Sec Hybrid, and a Clockwork Robot; this will be accompanied by
Behind the Monsters
, a presentation on how the costumes are created.
In
UNIT exposed
, visitors will be taken on a tour by the "UNIT Captain" and "The Professor" around the "Lethbridge-Stewart Research Laboratory", where they can learn the truth behind the myths of some captured technology, plus K9 will also be on hand. There will also be a demonstration of the Quantum cannon ...
There is also the opportunity to have photos taken against the group's virtual greenscreen, plus a special presentation about their show,
The Trial of Davros
.
For full details visit the
NSC
and
Hyde Fundraisers
websites.
(with thanks to Kevin Taylor; Katy Manning and Terry Molloy appear thanks to Fantom Films and Galaxy Four)
---
Looking ahead, the Hyde Fundraisers are planning a special event on the 17th September:
Elisabeth Sladen: A Celebration
is to take place at the Ashton-under-Lyne Cineworld, with showings of
School Reunion
and selected
Sarah Jane Adventures
, plus invited guests. Proceeds will go towards
Children in Need
- see the
group's webpage
for the latest information.