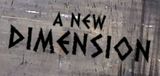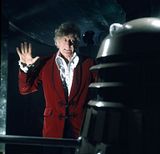 The
Doctor Who Appreciation Society
are organising a special launch day to tie in with the release on DVD of Pertwee tale
Day of the Daleks
.
Taking place at Riverside Studios on the
4th September
, the event will see the new, CGI-enhanced version shown on the big screen, plus guest panels with both members of the original cast and those working on this new version of the story. There is also the chance to buy the DVD and have its sleeve signed by those present during autograph sessions.
This event is being presented by permission of
2|Entertain
, and tickets are free to anybody wishing to apply - full details on how to get tickets and more information about the afternoon may be found via the
DWAS website
. Please note that guests will be announced nearer the event.
The
Day of the Daleks
special edition was originally announced by 2|Entertain at last year's DWAS event,
Time and Space
.
Update 27th June: the event is now full - all applications received up to today are being processed, but no others can be accepted.