BBC Worldwide have
revealed
the results of a poll undertaken to see where readers of
Doctor Who Adventures
would like the TARDIS to land:
Doctor Who fans want to see TARDIS in Olympic adventure

For a machine capable of travelling through time and space in seconds, the 100 metres or high jump should be a breeze for the TARDIS, as a survey of Doctor Who fans reveals the place they would most like to see the time machine land is the Olympic Stadium, Stratford, London.

In a poll of 1,428 BBC Magazines readers, conducted for Doctor Who Adventures Magazine, 21% of respondents said the Olympic Stadium was the place they would most like to see the TARDIS land, beating off competition from the pyramids (13%), with music festival Glastonbury coming third with 11%. This was followed by next weekend's Royal Wedding (10%) and then the Silverstone Grand Prix (6%).

The new issue of
Doctor Who Adventures
(
214
), features a competition for readers to submit photos of the TARDIS in the "craziest place imaginable", with the chance to win a Sony Cyber-Shot camera. Full details of the competition are in the magazine.
---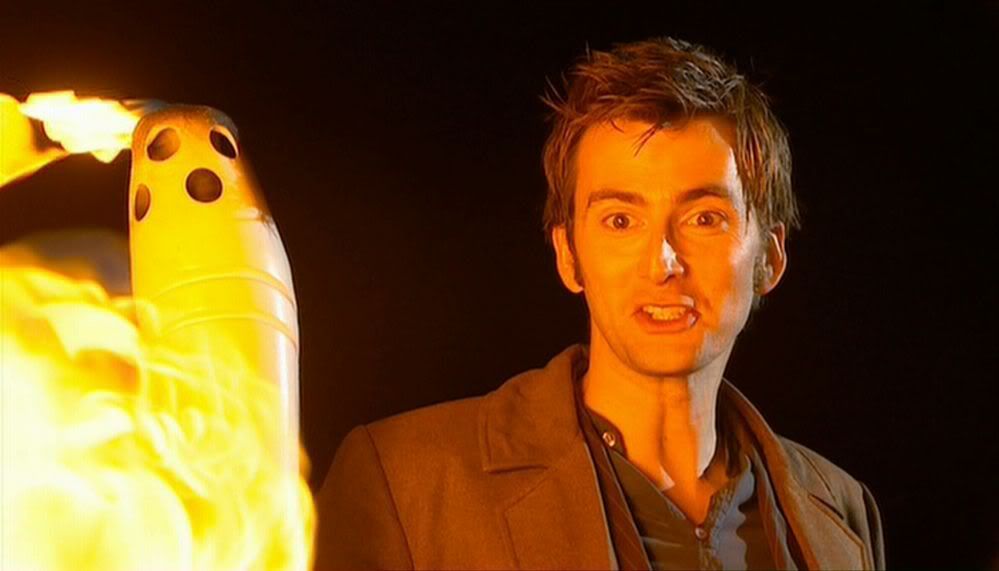 Of course, the Doctor has already visited the Olympic Stadium on screen, with his tenth incarnation arriving in time for the Opening Ceremony
(Fear Her, 2006)
. Indeed, it was the Doctor himself who saved the Games by carrying the Torch to its final destination - and lighting the Olympic Flame!