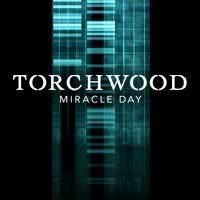 An old name has emerged associated with the production of
Torchwood
!
Bad Wolf Productions LLC
is the company name that was registered by
BBC Worldwide Americas Inc
in the United States on the
16th September 2010
, and has now appeared on documentation relating to filming currently taking place in
Los Angeles
.
The use of the name is an in-joke by the production team - it originally featured in the first series of the revived Doctor Who, also masterminded of course by
Russell T Davies
. It featured throughout that series and was ultimately unveiled as a message sent back through time by the Doctor's companion, Rose Tyler:
"I am the Bad Wolf. I create myself. I take the words. I scatter them ... in time, and space. A message to lead myself here."
The company name has provided links to a couple more members of the production team:
Jill Rytie Lutz
's online CV with business connnections site
Linkedin
indicates that she is
Travel Coordinator
, and joined the production in January (when filming began); prior to this she worked in a similar capacity for
The Event
, and has been involved in other production capacities for projects like
Beneath The Blue
,
Deadland
and
We Were Soldiers
The site also cites
Paris Pickard
as
Art Department Coordinator
(from November 2010); in her
entry
she says:
"I'm on the BBC TV show Torchwood shooting at Warner Brother's Studios."
. Her previous credits include
Angels and Demons
,
Pushing Daisies
and
Frost Nixon
.
Finally, with action ramping up once more in the United States, some of the production team have resumed their hints of activity on set during the production via Twitter, including providing us with faces for some of the names involved!


Jane Espenson
(writer episodes 3,5,7,8)



Doris Egan
(writer episode 2)



Alana Stone: your Torchwood set costumers Joey, Eddie and I... who is gonna bail us out?