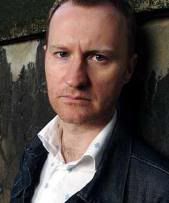 Mark Gatiss
has written a script for the 2011 Series of Doctor Who according to a tweet from Director
Richard Clark
who posted last month
In the thick of Dr Who. New drafts coming along. Mark Gatiss story wonderful.
Gatiss has previously written three stories for Doctor Who.
The Unquiet Dead
in 2005 was the third story broadcast after the series returned and featured the Ninth Doctor meeting Charles Dickens.
The Idiot's Lantern
in 2006 saw the Tenth Doctor battle against The Wire in the guise of Maureen Lipman and
Victory of the Daleks
earlier this year saw the Eleventh Doctor join forces with Winston Churchill against the iconic Pepperpots. Gatiss has also appeared in the series playing Richard Lazarus in the Series Three story
The Lazarus Experiment
.
Away from Doctor Who he has co-created Sherlock along with Steven Moffat. Other television work includes The League of Gentlemen, Randall & Hopkirk (Deceased), SF:UK, Agatha Christie's Marple, The Quatermass Experiment, Fear of Fanny, The Wind in the Willows and The Worst Journey in the World. Gatiss has also appeared in many BBC Radio plays and written and performed in many Big Finish Doctor Who Audio Productions.
Other writers so far confirmed for Series Six are showrunner
Steven Moffat
and
Neil Gaiman
.