Canadian channel
SPACE
have confirmed that, like BBC America in the United States, they will be broadcasting the Christmas Special
The Snowmen
on
Christmas Day
at
9:00pm ET
.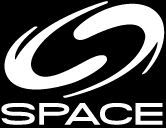 Tuesday, Dec.25 – Wednesday, Dec. 26 :
DOCTOR WHO MARATHON
Holy sonic screwdrivers! On Christmas Day, viewers get to relive Season 7 of DOCTOR WHO, followed by SPACE's favourite time-traveling tradition – the premiere of the 2012 DOCTOR WHO Christmas special,
The Snowmen
. This year's holiday escapade introduces a new companion, a new look for the Doctor, and a new monster.
Starring
Matt Smith
as the Doctor, and introducing
Jenna-Louise Coleman
as his new companion Clara,
The Snowmen
follows their adventures as they embark on a mission to save Christmas from the villainous Doctor Simeon (
Richard E Grant
,
The Iron Lady
,
Dracula
) and his army of icy snowmen. Then, the marathon to end all marathons continues with a TARDIS full of Time Lord-themed holiday specials.
4 p.m. ET – DOCTOR WHO Season 7 Marathon
9 p.m. ET – THE SNOWMEN *SPACE Premiere*
10:30 p.m. ET – BEST OF CHRISTMAS SPECIALS
11:30 p.m. ET – THE CHRISTMAS INVASION
Australian broadcaster ABC announced at the weekend that they would be showing it locally on Boxing Day at 7:30pm; the BBC have yet to confirm time of broadcast in the UK, though in previous years it has been scheduled between 6:00-7:00pm.