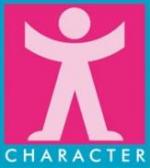 Character Group
– the company that produces Doctor Who action figures and toys – has issued a profit warning, blaming poor trading performance on a variety of factors including the Olympics and the Diamond Jubilee.
A Trading Update states that although international sales have held up well, the UK side of things has proved much more difficult than the company had believed would be the case:
Retail trading conditions have remained difficult and have been further adversely affected by a number of factors and major events, namely, the Jubilee celebrations, the Euro 2012 Championship, the abnormally bad UK weather, the deepening Eurozone crisis and the on-going impact of the 2012 Olympics.
This has led to a rise in price cuts by retailers in a bid to persuade people to part with their cash, as well as some retailers delaying orders for new items. As a result, the company's directors have now told the City that they believe Character Group won't be able to achieve its forecasts for the current financial year, which ends on
31st August
, and that the Group's results will therefore be below current market expectations.
In April, it was revealed that Character's pre-tax profits for the six months to the end of February 2012 fell by 16 per cent from
£6.64m
to
£5.57m
year-on-year, with executive chairman
Richard King
saying:
There is no disguising the fact that the retail trade is, with few exceptions, finding it difficult to work its way through the current trading climate.
However, Character still has high hopes for this year's autumn and Christmas selling period, boding well for the new financial year, which starts on
1st September
.
Other product licences that Character has in its portfolio include Deadly 60, Bob the Builder, Mike the Knight, Fireman Sam, and Zhu Zhu Pets.