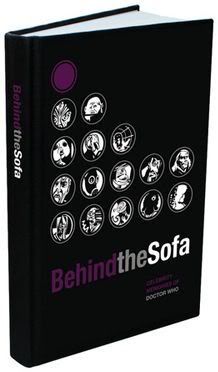 The charity book
Behind The Sofa
which is being created to raise money for
Alzheimer's Research UK
, has run into problems with PayPal, who are refusing to release funds to the book's editor
Steve Berry
, until he can prove he has already spent money on the book.
The money raised from pre-orders was intended to pay for the production costs, something that Berry might now have to meet from his own pocket, as the money will be withheld until after the book is published. PayPal froze the account early on Monday after their systems alerted them that a large number of payments had been sent to the account within a short period.
Following some negative publicity towards the internet giant, including tweets from
Charlie Brooker
,
Rufus Hound
and
Al Murray
, PayPal have now told Berry that they will release half the money once he can provide verified paid invoices from suppliers involved in the project, leaving Berry in the position of having to finance the project before he can recoup some of the costs.
No monies paid have been lost and Berry is still determined the book will be published. He is, however, also looking into alternative funding solutions.
More details on the
Behind The Sofa website
.