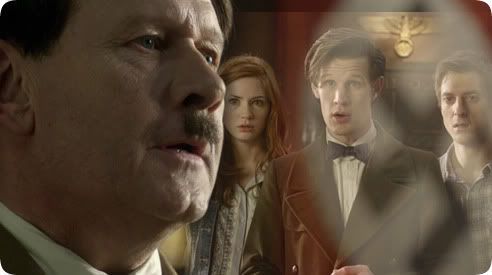 Next Monday the BBC will release a special Prequel to the second half of the 2011 series of
Doctor Who
.
The Prequel to
Let's Kill Hitler
will be available exclusively on the official
BBC Doctor Who
site.
Written by series show-runner
Steven Moffat,
the short episode will bridge episodes 7 and 8, showing how the Doctor and Amy are feeling following the events of
A Good Man Goes to War
.
The official site promises humour, drama and a heart-breaking moment.
The BBC has yet to confirm an official date for the return of Doctor Who in the UK.