This week sees a few
Doctor Who
inspired t-shirts available to purchase online, and a number of retailers have kindly offered Doctor Who News readers a discount code when ordering their design!
---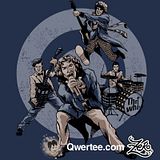 Qwertee
have launched the latest in their popular
Doctor Who
designs; created by "
zerobriant
" and "
rtofirefly
", the t-shirt is only available for
two days
.
The 'My Regeneration Tour' is live on stage! Fresh from their last performance at Satellite 5, The WHOs are the greatest band of all -Time-! Paul McGann's sonic screams wail out across the universe, accompanied by killer licks from Tom Baker on lead guitar, and a smooth groove from the bass guitardis of Matt Smith! And you can expect David Tennant to EX-TER-MI-NATE his drum solo with the precision of a Doctor.

Doctor Who News readers may claim a
40p/50¢
discount off the t-shirt by using the code
doctorwhonews.net
when ordering.
---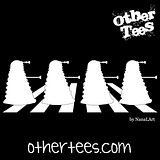 Other Tees
are currently running a t-shirt design based upon the Beatles' iconic Abbey Road; designed by "NanaLArt", the t-shirt is available for the next
four days
.
I really like The Beatles and I really like Doctor Who. I decided to make an equation full of awesome! I know the Abbey Road theme has been done before but if you haven't put Daleks on a meme then you're not doing it right!

Doctor Who News readers may claim 50 cents off the price of the t-shirt by using the code
WhoNewsPage
when ordering.
---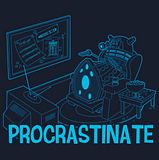 If you missed the chance to get
Procrastinate
when this was available as an offer for Doctor Who News before, it is now available to purchase from
604republic
, which is a semi-permanent item in their
catalogue
.
This Dalek has decided to replace his typical cry of "Exterminate" with something a bit more relaxing, after all, the exterminate part can always get done tomorrow.

Doctor Who News readers may claim 10% off their order by using the promotional code
DOCTORWHONEWS
at checkout.
---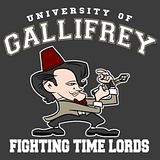 Sharksplode
have released a design by Joel Watson based on an idea by
Star Trek: The Next Generation
actor Wil Wheaton, entitled "
Fighting Time Lords
".
It is both timey-wimey and spacey-wacey.