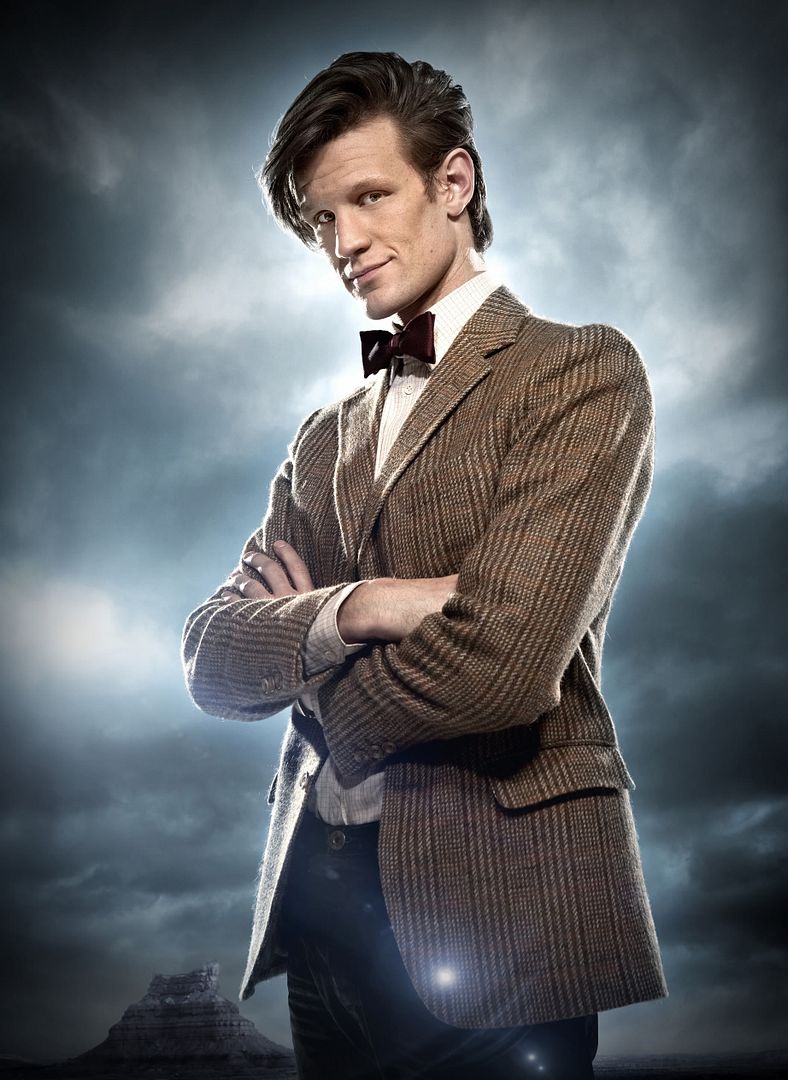 Today's
Sunday Mail
has reported that the jacket worn by
Matt Smith
's Doctor in the current series of
Doctor Who
is a Chinese remake of the Harris Tweed one from last series.
A BBC spokesperson told the paper that: "
the tweed changed because they needed a warmer jacket for outside filming"
; back in June 2010, Smith himself told the
Sun
newspaper:
I went for a costume fitting this very morning for next year. I've always said that I think the look will evolve. I don't want to say too much but, just practically, we film in November and it's freezing. And just a tweed jacket can get a bit cold.

A spokeswoman for BBC Worldwide told the paper that the decision to drop Harris Tweed was taken by programme makers, adding:
"we've had no input into the jacket design."
Ann MacCallum, Managing Director of the Isle of Lewis mill which makes Harris Tweed said:
"the BBC told me Matt wanted something different for the new series."
Lydia Walton, a spokesman for Harris Tweed Scotland said:
Harris Tweed is so special as it is woven by hand on the Western Isles and every 50 metres is stamped by the Harris Tweed authority. It is steeped in romance and history. I find it very odd that they would use a replica costing £360 when our genuine Harris Tweed jackets retail at £250. Why pay more for a replica than have the original?

Western Isles MP Angus MacNeil told the Mail:
I'm appalled and outraged. What the BBC are doing is stealing Scotland's heritage. It is a kick in the teeth to one of our most iconic industries.
The BBC has granted a license to
AbbyShot Clothiers
, a Canadian company who make screen-accurate TV and movie clothing, who will sell the the official replica jacket through various affiliates. AbbyShot has previously made the official replica of the tenth Doctor's
coat
and the
red leather jacket
worn by Martha Jones.
Fashion expert Tessa Hartmann said:
I suspect the BBC has gone down the commercial route with the new blazer because they received so much coverage from the previous series' jacket. However, I think part of the allure was the Harris Tweed authenticity and craftsmanship. Once you lose that, it becomes just any blazer. But £360 is a steep price for a replica jacket. Harris Tweed is part of a uniquely British fashion institution and has an incredible heritage and brand identity. People will pay for luxury garments but a Far East replica is not the same thing.
The replica is currently available to pre-order from the Forbidden Planet
website
.