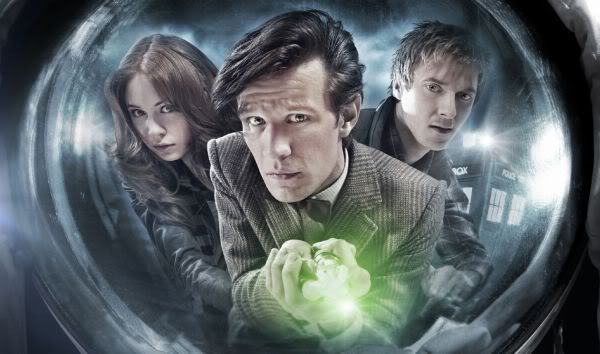 Doctor Who will face the double peril of live football and Britain's Got Talent, for the final episode before the mid season break, according to schedules published today.
A Good Man Goes to War
, which showrunner
Steven Moffat
promises will contain a 'game-changing cliffhanger', has been given a 50 minute slot between 6.40 and 7.30pm on Saturday 4th June. It will follow S
o You Think You Can Dance Live
on BBC One and is followed by
The National Lottery: Who Dares Wins
.
As Doctor Who goes on air, ITV1 will be showing England playing Switzerland with live Football Coverage of the Euro 2012 Group G qualifier at Wembley Stadium, although the match should be over before Doctor Who starts. At 7pm they go into the
Britain's Got Talent - Final
, the show that has been winning the ratings on Saturday nights, but which has not yet been placed directly against The Doctor. BBC Two will show
Dad's Army
while
The Lord of the Rings: The Return of the King
is the film on Channel 4.
The BBC has issued more information about the episode. Steven Moffat has
confirmed
that everything on the BBC Website is approved and not a spoiler, but those wishing to avoid all information about the forthcoming episode should avoid the news below.
The BBC have confirmed that episode 7 will feature the Cybermen, Silurians and Sontarans, last encountered by the Doctor during
The Pandorica Opens
.
In the video below, Director
Peter Hoar
talks about shooting one of the Doctor's most famous enemies:
Director Peter Hoar discusses the Cybermen, BBC, via BBC Website