webcam updates
from the film set of the BBC's soap
Eastenders
were surprised to see the TARDIS "materialise" in Walford this morning!
Messages on the show's webcam
discussion board
included:
186. At 11:21am on 18 Jan 2011, darrenh2011 wrote: 
     doctor who tardis on set near R&R
187. At 1:01pm on 18 Jan 2011, Mick - Finglas wrote: 
     And now its moved to Bridge St beside the Cafe...!!!
     Wonder whats going on...???

The police box prop was actually pressed into service in relation to a link being prepared by presenter
Dermot O'Leary
for the
National Television Awards
, taking place next week.
Eastenders
is vying against
Coronation Street
,
Emmerdale
and
Hollyoaks
for the award for
Serial Drama
, so the TARDIS might well pop up in other well-known locations!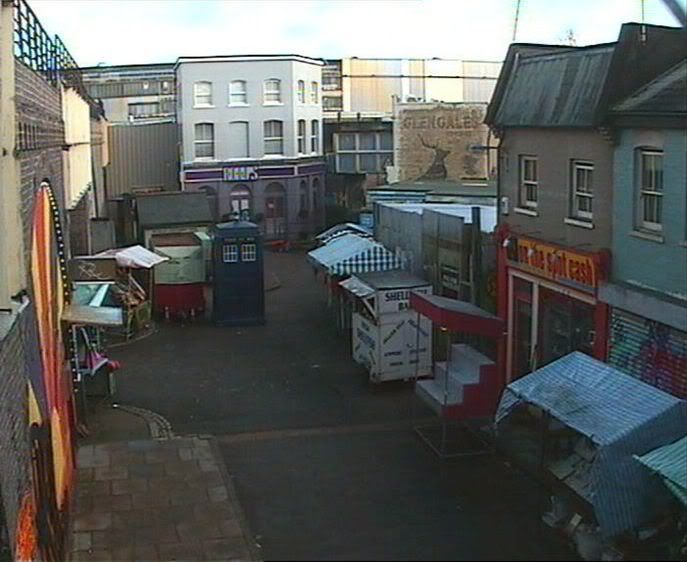 The TARDIS materialises on Turpin Road, from the
Eastenders Webcam