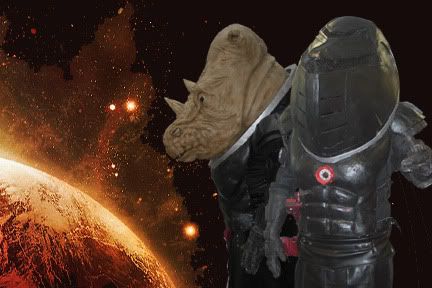 Charity group
Hyde Fundraisers
are staging some displays of their replica
Doctor Who
characters to raise funds for BBC Children In Need and their other nominated charities. Characters will include Judoon, Ood, Scarecrows, Clockwork Droids, Auton and their latest addition, The Smiler.
The special displays take place at
Ladysmith Shopping Centre, Ashton-under-Lyne - Saturday February 26th and Saturday March 5th.
The Pitt Building, Cambridge Science Festival, Cambridge - March 19th & 20th.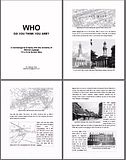 A booklet looking into the early life and Ancestoral History of the First Doctor,
William Hartnell
has been created by Stephen Bray.
The 31 page booklet,
WHO Do You Think You Are? - A Genealogical Enquiry Into the Ancestry of William Hartnell, TV's First Doctor Who
digs into the most cobwebbed of corners illuminating Hartnell's earliest years and those of his ancestors, going right back to the 1500s. There's a few surprises and a couple of scandals throughout the journey!
The booklet is fully illustrated throughout with maps, contemporaneous photographs and genealogical charts.
The author is offering privately printed copies from the auction site
Ebay
.