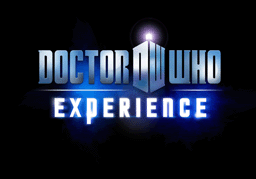 BBC Events
are offering fans the chance to take part in pilot days to test the
Doctor Who Experience
attraction before opening up to everyone.
The test days will take place on Saturday 5 February and Wednesday 9 February. You can enter the random draw at any time until 4pm on Friday 14 January.
More information below from
the events listing
.
Step into the TARDIS and be part of the adventure
.
BBC Worldwide invites you on a journey of a lifetime. The
Doctor Who Experience
promises to be an unmissable adventure featuring an exhilarating and unique walk-through experience and an awe-inspiring exhibition.
You'll be invited to step through a crack in time to become the Doctor's companion on an adventure. Your challenge will be to reunite the Doctor with the TARDIS whilst fending off threats from a Dalek spaceship and Weeping Angels along the way, before exploring the wonders of Doctor Who at an out-of-this-world exhibition.
Prior to opening to the public on Sunday 20 February 2011 at Olympia Two, we are inviting an audience to take part in two pilot days to fully test the attraction. These audiences will be the first lucky people to view the new attraction, therefore their patience and understanding will be required due to the fact that it will be a test day.
The test days will take place on
Saturday 5 February
and
Wednesday 9 February
.
Due to the popularity of this attraction we are operating a random draw and limiting ticket requests to four tickets per household per day.
You can enter the random draw at any time until
4pm on Friday 14 January
.
Further information:
The Doctor Who Experience operates a timed ticket entry. You will be allocated an arrival time between midday and 2.30pm. Guests are asked to arrive 20 minutes before their allocated time slot to allow for queuing time, ticket checks and security checks.
Like the television series, the new Doctor Who Experience includes monsters and scenes that young children may find scary, so parental guidance is recommended
.
Visitors are not permitted to take any pictures, video or audio recordings of the Doctor Who Experience pilot event or disclose any other information about the Doctor Who Experience pilot event without BBC Worldwide's prior written approval. BBC Worldwide reserves its right to bring legal action for breach of this condition.
CCTV will be in use at this event for your security and safety.
Please note filming will be taking place, by attending you give BBC and BBC Worldwide the right to use the whole or part of your contributions in all media and markets throughout the world.
Please note that by applying for tickets you are agreeing to your details being passed to production who may contact you before the event.
To enter the random draw visit the
BBC Events Website
or call the BBC Ticket Line on 0370 901 1227.