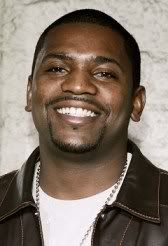 Deadline
is reporting that American actor
Mekhi Phifer
is to join the cast of
Torchwood: The New World
playing Rex Matheson, one of the three leads, alongside
John Barrowman
and
Eve Myles
.
Mekhi Phifer is best known for his role as Dr. Gregory Pratt on NBC's long-running medical drama
ER
.
Born in New York, his acting career began when he was selected for the leading role in Spike Lee's
Clockers
a role for which he won critical acclaim for his performance as Strike, a young New Jersey drug dealer involved in a murder cover-up. He later appeared in the comedy spoof
High School High
, in the Columbia/Tristar thriller
I Still Know What You Did Last Summer
and in
Soul Food
. In 2002, Phifer starred as Future, opposite Eminem, in Curtis Hanson's film,
8 Mile
. Phifer's other television credits include leading roles in MTV's film
Carmen: A Hip Hopera
and in
A Lesson Before Dying
a role which eearned him an NAACP Image Award Nomination. He was a regular on the Fox crime show
Lie to Me
.
REX MATHESON
He's 28, the golden boy.

Has been, all his life. Harvard education, fast-tracker in the C.I.A., destined for success. Though he's never taken it easy – Rex hustles, seduces and campaigns to get where he is today. He can talk his way into anything, then charm his way out, fast. He's made a lot of enemies, but his friends and lovers would defend him to death. His choice of career is significant. Someone like Rex could make a fortune in Wall Street, or Hollywood. But choosing the C.I.A. says a lot about him: that for all his swagger, he does believe in justice. And will fight for it.

Slowly but surely, we see him make friends. He's thrown together a bunch of people known as Torchwood, the only people who might have the answer to a global mystery. To Rex, at first, they're a bunch of freaks. Welsh women and World War 2 Captains, what's that about?! But as they race from one crisis to another, dodging assassins, blackmail, corruption and conspiracy, from Washington to Wales and the slums of Shanghai, Rex forges friendships in the heat of fire. He learns to trust his new colleagues. And they realize that this dangerous, dazzling, reckless man is the best friend they could ever have, in a world going to hell.
They frighten us, men like Rex. We wish we were him; we never will be.