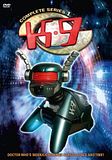 The first part of the
Park Entertainment
series
K9
will be released on DVD in the United Kingdom on the
31st January 2011
.
The cover for the release specifies this as the
Complete Series 1
; however, this is attributed to
Channel Five
splitting the series into two halves, and will actually only have the first run of episodes broadcast on the channel (see below); a second DVD (the
Complete Series 2
) is expected to be released on
7th March 2011
, containing the rest of the episodes from the series.
The complete series was released as a single boxed set in Australia
at the end of September
.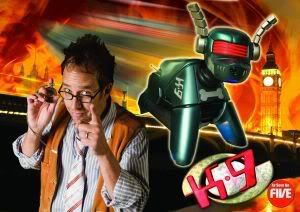 K9
was first transmitted in Australia on
Network Ten
and in the UK on Disney's digital channel
XD
(though the UK run was incomplete); a second series of the show is currently in development.
Transmission on
Channel Five
kicks off
this coming Saturday
from 10:00am, and is expected to reach a wider audience for its 'terrestrial' broadcast. The show will be shown daily over the Christmas period until New Year's Eve. As noted above, the channel is broadcasting the series in two halves, with the rest of the series due on air around Easter 2011.
Five have a special trailer for the series, featuring a voiceover by John Leeson (in his own voice, not K9's!). You can also find the original series trailer from 2009 on
YouTube
.