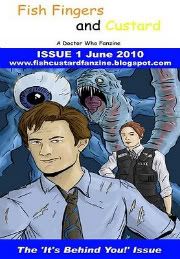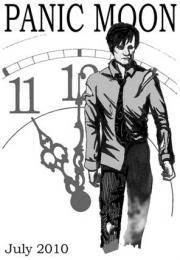 Two new Doctor Who Fanzines have been launched recently.
Panic Moon
features reviews of each of the stories in the recent series; explorations of the characters of the eleventh Doctor and Amy; a review of the K9 series; a look at the redesign of the Daleks; a roundup of other recent paper zines in 2010's fanzine renaissance; a review of Big Finish's recent output; thoughts on the work of Chris Chibnall, on the use of death in Steven Moffat's episodes, and on madness, monsters and metaphor in Vincent and the Doctor. Plus some stunning illustrations.
Fish Fingers and Custard
takes a light-hearted look at the show and its fandom. The first issue, which is available for PDF download or as a printed copy, features The Eleventh Hour Review; The infamous 'PBS Hijacking Incident'; Interview with Doctor Who Podshock's Louis Trapani; 'Cracks' an original 11th Doctor story; Invasion Convention review; 'The Doctor In Wonderland'; It Could Have Been A Spin-off.