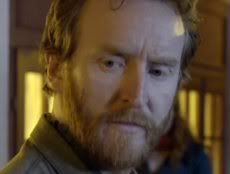 Vincent and the Doctor got an AI or Audience Appreciation Index score of
86
.
This puts the programme once more in the excellent category and was the highest score of the day on the two main channels.
With the whole week's overnight figures now available, Doctor Who is in
30th
place for the week on overnights, a position which will rise when final figures are released next Monday.
The BBC Three repeat got an audience of
0.52 million
, a 2.4% share.
Saturday's
Doctor Who Confidential
scored an AI figure of
84
.