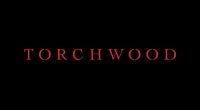 The Fox Network has decided not to continue with plans for a US version of
Torchwood
.
BBC Worldwide have issued a statement saying that
BBC Worldwide Productions and the FOX Broadcasting Company have mutually agreed not to progress together with a 13-episode serialized 'Torchwood' format. We are currently in discussion with several interested networks.
Fox's involvement in developing an American version of the series was first reported in
January
.
Russell T Davies
was reported to be writing a pilot script, with
Julie Gardner
and
Jane Tranter
acting as executive producers. Tranter said that despite the withdrawal of Fox from the project, it is "still very much ongoing and very much alive."
Tranter has also dismissed rumours that an American version of Doctor Who was being planned. "It may well be confusing to have a British Doctor and an American Doctor at the same time" she said, "there is only one Doctor, so I don't see that happening".