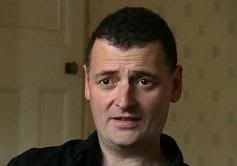 Incoming Executive Producer,
Steven Moffat
, is to take part in a discussion on Sherlock Holmes as part of this year's
BBC Proms Literary Festival
.
Moffat, who together with Mark Gatiss is co-creator and Executive Producer of the BBC's new modern-day
Sherlock
, is joined by A. N. Wilson, author of The Victorians. They talk to Matthew Sweet about the enduring appeal of Sherlock Holmes and his special love of Mendelssohn.
The event takes place on
Monday 7 September
at
5.45pm
at the Amaryllis Fleming Concert Hall of the
Royal College of Music
. It is free to anyone who turns up, although capacity is limited, and it will be turned into a radio programme for broadcast Monday night on
BBC Radio 3
. David Warner will be giving some readings from Conan Doyle, and there'll be a Q and A at the end.
---
David Tennant
takes over as the host of the
PBS
series
MASTERPIECE Contemporary
on
October 25
, 2009. As host, he introduces the programme at the beginning of each episode and provides commentary throughout. The season starts with the U.S. Premiere of
Endgame
, a feature length film depicting the secret talks that ended apartheid in South Africa starring William Hurt, Chiwetel Ejiofor and Jonny Lee Miller.
The website
whoviannet
has launched a project to create a scrapbook to present to
David Tennant
at Christmas, to thank him for all his hard work, commitment and dedication to the show over the past four years. They are asking for contributions from Tennant's fans. Details on their website.
You can now follow the
Doctor Who News Page
on