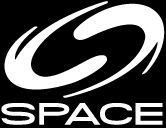 The
Doctor Who Blog
is reporting that Canada's
Space
channel is now the home of
Doctor Who
in Canada, officially ending the series' time with former co-production partner the
Canadian Broadcasting Corporation
.
Space will air
Planet of the Dead
on Saturday July 25th.
Waters of Mars
and the two other specials to follow will air on Space in late 2009 and early 2010.
Beginning in March 2010 Space will have the rights to show Series One to Four of the show as well as
The Christmas Invasion
and
The Runaway Bride
.
Voyage of the Damned
, which was never aired by the CBC, will be available to Space as of April 2010.
The Next Doctor
was already aired by Space in March 2009.
Finally, Space will be airing Series Five in 2010.
Launched in April 2005 with a great deal of publicity by the CBC just 10 days after the premiere on the BBC
Doctor Who
eventually found itself out of favour with changing CBC management despite continued strong ratings through all four series.