Monday, 20 May 2013 - Reported by John Bowman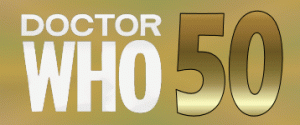 The 11th in our series of features looking at events leading to the creation of a true TV legend.
The story so far: After initially looking into and discarding the literary merits of adapting science-fiction stories, the BBC has decided to make an original series of serials featuring four time-travellers, to run for 52 weeks late on Saturday afternoons. Following various discussions and meetings, the programme has been given the title of Dr. Who and a basic format plus character outlines have been devised. Rex Tucker has been appointed caretaker producer, and recording is set to start at Lime Grove's Studio D on Friday 2nd August, with the first episode scheduled to go out on Saturday 24th August. But following blunt feedback from drama boss Sydney Newman, script writer Cecil Edwin "Bunny" Webber has had to rethink his general notes on background and approach for writers.
Originally three and a half pages long, the document is trimmed by Webber to just one and a half pages, with some significant changes made. Newman had been unhappy with much of the section dealing with overall continuity, including the proposed "Secrets of Dr Who", and as a result that has now entirely gone.
In addition, the young girl is no longer called Biddy, with a handful of alternatives suggested, these being Gay, Jane, Janet, Jill, Mandy, and Sue - the preferred names in Webber's mind being Mandy and Sue. The names of Cliff and Miss (Lola) McGovern, given earlier for the teachers at her school, remain.
There has also been a radical change in approach to the realisation of the time machine, following Newman's dismissal of the suggestion that it could be invisible. After a walk near his office, staff writer
Anthony Coburn
- who has been placed by script department head
Donald Wilson
to work on the fledgling show - has suggested that outwardly the time machine could look like
a police box
. In his draft document, written in
early May
, Webber had actually been against the idea of using "something humdrum . . . in [the] street such as a night-watchman's shelter to arrive inside a marvellous contrivance of quivering electronics", as he felt that would just be "a version of the dear old Magic Door", hence his suggestion of an invisible time machine, but Newman had insisted that a visual and "tangible symbol" was needed, and Webber had obviously acquiesced.
The revised draft is completed on
Wednesday 15th May
, with Wilson making various notes on it. He opts for
Sue
for the teenager's name, and the section headed "The Machine" is changed by him to
"The Ship"
. He also calls for further work to be done on the Doctor's character.
As a result, another format document is produced the next day -
Thursday 16th May
- and after some further (unknown) handwritten annotations by Wilson, it is retyped the same day, bearing the names of Wilson, Webber, and Newman as its authors, and on
Monday 20th May
- exactly 50 years ago today - a copy of this final, approved version is sent by Newman to
Donald Baverstock
, who has been promoted from BBC tv's Assistant Controller of Programmes to the role of Chief of Programmes for BBC1 (in anticipation of the launch of BBC2). It is accompanied by the following memo from Newman:
This formalises on paper our intentions with respect to the new Saturday afternoon serial which is to hit the air on 24 August. As you will see, this is more or less along the lines of the discussion between you and me and [Assistant Controller (Planning) Television] Joanna Spicer some months ago.

Those of us who worked on this brief, and the writers we have discussed assignments with, are very enthusiastic about it.
Somewhat prophetically, Newman adds:
If things go reasonably well and the right facilities can be made to work, we will have an outstanding winner.

Baverstock will subsequently reply, saying to Newman that the new series is "looking great." Below is what was in the approved format document:
Format document:

'DR WHO'

General Notes on Background and Approach for an Exciting Adventure-Science Fiction Drama Series for Children's Saturday Viewing.

. . .

A series of stories linked to form a continuing 52-part serial; each story will run from between 4 and 10 episodes. Each episode of 25 minutes will have its own title, will reach a climax about halfway through, and will end with a strong cliffhanger.

APPROACH TO THE STORIES

The series is neither fantasy nor space travel nor science fiction. The only unusual science fiction 'angle' is that four characters of today are projected into real environments based on the best factual information of situations in time, in space and in any material state we can realise in practical terms.

Using unusual exciting backgrounds, or ordinary backgrounds seen unusually, each story will have a strong informational core based on fact. Our central characters because of their 'ship' may find themselves on the shores of Britain when Caesar and his legionnaires arrived in 44 BC; may find themselves in their own school laboratories but reduced to the size of a pinhead; or on Mars; or Venus; etc etc.

The series, by the use of the characters in action stories, is designed to bridge the gap between our massive audience who watch sport on Saturday afternoon and those teenagers who watch Juke Box Jury.

CHARACTERS

Our four basic characters:

SUE

15, working-class, still at school; a sharp intelligent girl, quick and perky. She makes mistakes, however, because of inexperience. Uses the latest teenage slang. Has a crush on Cliff and regrets that his name is the same as Cliff Richard whom [sic] she now thinks is a square.

CLIFF

27, red-brick university type, the teacher of applied science at Sue's school. Physically perfect, a gymnast, dexterous with his hands.

MISS MCGOVERN

23, a history mistress at the same school. Middle class. Timid but capable of sudden courage. Admires Cliff, resulting in undercurrents of antagonism between her and Sue.

These are the characters we know and sympathise with, the ordinary people to whom extraordinary things happen. The fourth basic character remains always something of a mystery . . .

DR. WHO

A name given to him by his three earthly friends because neither he nor they know who he is. Dr. Who is about 650 years old. Frail looking but wiry and tough like an old turkey - is amply demonstrated whenever he is forced to run from danger. His watery blue eyes are continually looking around in bewilderment and occasionally a look of utter malevolence clouds his face as he suspects his earthly friends of being part of some conspiracy. He seems not to remember where he comes from but he has flashes of garbled memory which indicate that he was involved in a galactic war and still fears pursuit by some undefined enemy. Because he is somewhat pathetic his three friends continually try to help him find his way 'home', but they are never sure of his motives.

THE SHIP

Dr. Who has a 'ship' which enables them to travel together through space, through time, and through matter. When first seen, this ship has the appearance of a police telephone box standing in the street, but anyone entering it finds himself inside an extensive electronic contrivance. Though it looks impressive, it is an old beat-up model which Dr. Who stole when he escaped from his own galaxy in the year 5733; it is uncertain in performance; moreover, Dr. Who isn't quite sure how to work it, so they have to learn by trial and error.

FIRST STORY

The Giants

Four episodes of turbulent adventure in which proportion and size are dramatized.

Leaving the secondary school where they work at the end of Parents' Day, the applied science master, Cliff, and the history mistress, Miss McGovern, come across Sue in the fog. She asks them to help her find the home of a strange old man (Dr. Who) who is lost.

To their surprise, they find that his home is apparently a police box. To their further amazement, they discover that its shabby exterior conceals a vast chromium and glass interior of a kind of space ship. They become locked in. Through the pressing of wrong buttons the ship convulses itself, breaking away from its moorings (no exteriors of this, please). More wrong buttons pressed and they discover that the ship has the capacity to transport them into time, space and other seemingly material worlds. In fact they get a preview of this.

The first episode ends when they find themselves in Cliff's own school laboratory. To their horror they have been reduced to the size of pinheads. 'All we have to do' says Sue 'is to get back to the ship.' Miss McGovern (somewhat hysterically) 'That's all! At our present size the door is equivalent to two miles away!'

Three more episodes follow to complete this first story in which their dreaded enemies turn out to be the other students and teachers who are of normal size and who might step on them at any moment. This adventure ends about two-thirds through the fourth episode and a new adventure begins . . .

As the search for a permanent producer continues, however, worries start emerging about the ability of Lime Grove to cope with the technical demands of the new show, and dates for the start of pre-filming at the BBC's TV film studios at
Ealing
are being bandied about. On
Tuesday 21st May
,
John Mair
, the senior planning assistant responsible for allocating TV studio time, is sent two memos by Drama Group Administrator
Ayton Whitaker
about when the filming at Ealing should begin, with the latter memo asking for a start date during the week beginning
Saturday 6th July
, since a pilot episode is to be recorded on
Friday 19th July
, to be broadcast as the first episode on
Saturday 24th August
if all goes to plan.
A week later, on
Tuesday 28th May
, Wilson is sent a memo by a concerned Tucker, who fears that Studio D at Lime Grove will not be up to recording such a complicated programme. Three days later - on
Friday 31st May
- Tucker's memo is discussed by Wilson with Controller of Programme Services for Television
Ian Atkins
, since he is responsible overall for the studio facilities of the BBC. Also there is Whitaker, whose note of the meeting records that Atkins concurs that Studio D's "old-fashioned lighting equipment" makes it "virtually the worst possible studio for such a project." Wilson says that for the first serial studios TC3 or TC4 at the purpose-built
Television Centre
in White City - which had opened three years earlier as the headquarters of BBC Television - should be used, unless the smaller TCs 2 and 5 can both be used on the same day. In addition, they agree that the second serial can be recorded in Studio 2 at the BBC's
Riverside Studios
, so long as it has the new inlay equipment.
At some point by the end of May,
Mervyn Pinfield
is made the show's associate producer. He has worked in television at the BBC since the 1930s and, significantly, directed the four-part sci-fi serial
The Monsters
, which aired between 8th and 29th November 1962, so is well-versed in TV's technical aspects and therefore deemed to be the ideal person to give suitable guidance. (Based on a
Panorama
documentary concerning the Loch Ness Monster,
The Monsters
- written by
Evelyn Frazer
and
Vincent Tilsley
- centred on a zoologist on honeymoon searching for a similar creature and stumbling upon a bigger mystery to do with humanity's survival. The cast included
Philip Madoc
,
Clifford Cox
,
George Pravda
,
Clive Morton
,
Clifford Earl
, and
Norman Mitchell
. The music was by
Humphrey Searle
, and
Bernard Wilkie
was one half of the team behind the special effects.)
As May becomes June,
Tristram Cary
is asked if he would be interested in composing the programme's theme music and incidental score for its premier serial. In addition, Coburn is put to work on the second story, which he suggests should be set in the Stone Age. This will also consist of four episodes.
On
Tuesday 4th June
, the full synopsis of the first story,
The Giants
, is sent to Newman by Wilson. Perils encountered by the miniaturised travellers include a spider inside a matchbox, a caterpillar, and a boy using a compass to etch his initials in a desk. Cliff and Sue, who have become separated from the Doctor and Lola, manage to get the attention of the pupils and teacher by placing themselves under a microscope lens, and after their voices are slowed down on a tape recorder – to make up for the pitch change – they unite in finding the others and get back to the police box before another looming danger, possibly a mouse eating the ship.
By
Friday 7th June
, it has become apparent that despite its inherent unsuitability Studio D at Lime Grove is the only option for recording the show, simply because of availability. The following Monday –
10th June
– Newman returns an annotated synopsis of
The Giants
to Wilson. His memo states that "the four episodes seem extremely thin on incident and character", adding that despite being miniature the humans "must have normal sized emotions." Newman adds:
Items involving spiders etc get us into the BEM [bug-eyed monster] school of science fiction which, while thrilling, is hardly practical for live television. In fact what I am afraid irritated me about the synopsis was the fact that it seemed to be conceived without much regard for the fact that this was a live television drama serial. The notion of the police box dwindling before the policeman's eyes until it's one-eighth of an inch in size is patently impossible without spending a tremendous amount of money.

There are also some very good things in the synopsis, like the invention of the use of the microphone and microscope to enable our central characters to communicate with the normal size people.

I implore you please keep the entire conception within the realms of practical live television.

It is to be assumed that since Newman has commented earlier about the show being recorded, his references to "live television" can be taken to mean that the show will be recorded as if it were going out live.
By now, the draft scripts for the first two episodes of
The Giants
have been finished by Webber, but Wilson and Tucker subsequently reject the story, firstly because they recognise that reworkings won't deal with the objections by Newman and, most importantly, because Studio D will not be able to handle the "giant" effects. Wilson therefore decides that Coburn's story set in the Stone Age should be bumped up to become the premier adventure, with the first episode suitably rewritten. He also asks Coburn to come up with another four-part story to follow what will now be the first one.
Also on the Monday, Whitaker sends Mair a memo about the the first two stories' production dates and budgets. He adds that a change from Studio D will be needed for later stories, and asks if the change could be in place by the time it comes to record the third story. In order of preference, the studios are a) TCs1 and 5, b) TCs 3 or 4, and c) Riverside 2.
The next day –
Tuesday 11th June
– sees Wilson beginning holiday leave, going to Norway, and Whitaker is sent a "blocked-out schedule" by Tucker for the first story's production. It will see the pilot episode's pre-filming taking place during the week starting
Saturday 6th July
and will end with the fourth episode being recorded in either the week starting
Saturday 10th
or
Saturday 17th August
, depending on how well the recording of the pilot episode goes. Tucker says that
Friday 19th July
will be the best date for recording the pilot episode. On
Wednesday 12th June
, Mair and Atkins talk further about the issue of studio allocation for the show and it is proposed that special inlay equipment can be moved to Riverside 2 from TC2 so that the programme can be made in the former, but by the next day it has become apparent that Baverstock does not approve of the equipment's transfer because of the effect it will have on satirical programme
That Was The Week That Was
. A memo to Atkins from Mair adds that the Drama Group has agreed that Dr. Who's first eight episodes can be made at Lime Grove and Baverstock will then decide if a move to other studios is needed. In addition, depending on the cost and other aspects of putting special inlay equipment into Riverside, Baverstock may approve of it being used permanently.
Meanwhile, trouble was brewing as regards designing for the show . . .
Also on
Thursday 13th June
, Head of Television Design
Richard Levin
memoes Spicer – for Mair's attention as well - as he is annoyed at the demands being made on his department by the new programme, and he doesn't mince his words:
So far there are no accepted scripts for the series – at least if there are we have not seen any.

The designer allocated for the series – and I have no substitute – does not return from leave until Monday of Week 26 [Monday 24th June] and I am not prepared to let him start designing until there are four accepted scripts in his hands. The first filming cannot take place within four weeks of this.

I also understand that the series requires extensive model-making and other visual effects. This cannot be undertaken under four weeks' notice and, unless other demands are withdrawn, I estimate the need would be for an additional four effects assistants and 400 sq ft of additional space.

To my mind, to embark on a series of this kind and length in these circumstances will undoubtedly put this Department in an untenable situation and, as a natural corollary, will throw Scenic Servicing Department for a complete "burton". This is the kind of crazy enterprise which both Departments can well do without.
With Newman also away on leave, the drama group boss's deputy,
Norman Rutherford
, is sent a memo by Whitaker, who states that in view of what Levin has said the planned transmission date of the first episode should be postponed from Saturday 24th August "until such time as
we
are ready."
The formative days were starting to prove troublesome - and there was still the matter of casting to consider, as well as the permanent appointment of the producer and story editor.
SOURCES: The Handbook (Howe, Walker, Stammers; 2005); Encyclopedia of TV Science Fiction (Fulton; 2000); BBC Archive