Thursday, 26 September 2019 - Reported by Marcus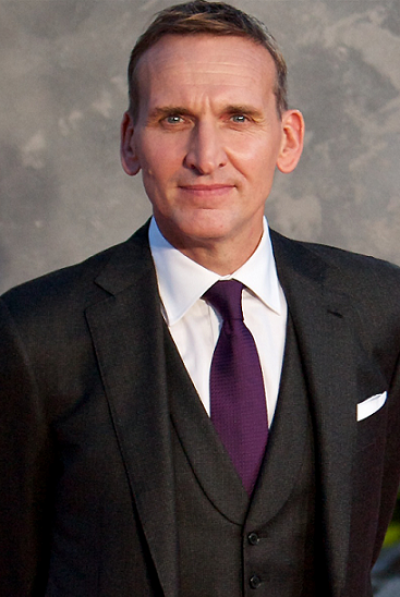 Ninth Doctor
Christopher Eccleston
has been announced as a guest at the annual
Gallifrey One Convention
to be held in Los Angeles early next year.
The appearance will see the actor attend both days of the convention, now in its thirty-first year.
Christopher Eccleston has for many years been reluctant to discuss his time in Doctor Who. He was cast as The Doctor when the series returned in 2005, but only served for one year. The manner of his departure was controversial with the BBC at the time having to apologise for a press release issued on his departure which was inaccurate over the reasons the star left the series.
Eccleston said the incident at the time left him feeling bitter. In recent years he has been more amenable to discussing his role as the Doctor and in his recent autobiography, he paid tribute to the show's fans.
Yes, I have felt bitter, and yes, I have felt betrayed, but I know also that Doctor Who was the best thing that, professionally, ever happened to me, not so much a learning curve as a plunge down a well and a long climb towards the sunshine I see now,

These days, I feel nothing but positive about the show, to the extent I have even started doing conventions, something I'd been wary of because I always wanted to earn my money from acting.
Eccleston has recently released a new memoir
I Love the Bones of You: My Father And The Making Of Me
, a gritty account of his life, his battles and his relationship with his father, who suffers from dementure. In the book, the actor discusses his mental health, revealing that he has lived with eating disorders and had considered suicide. He revealed that while making Doctor Who he was suffering from anorexia.
People love the way I look in that series, but I was very ill. The reward for that illness was the part. And therein lies the perpetuation of the whole sorry situation.
A spokesperson for the eating disorder charity
Beat
praised the actor's courage speaking about having anorexia.
In the UK Christopher Eccleston will be discussing the book at a special event being held at the
Lowry Theatre
in Salford Quays on
Monday 14th October
.