Wednesday, 21 December 2011 - Reported by Chuck Foster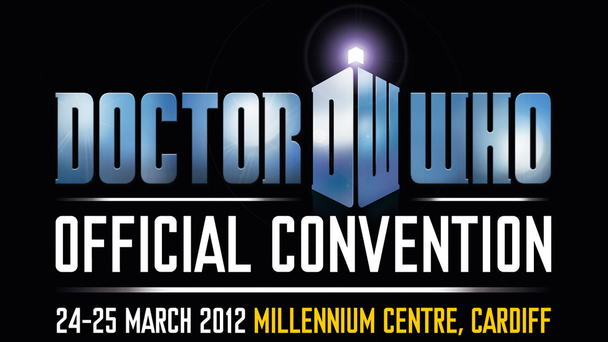 BBC Worldwide
have announced that
Arthur Darvill
will be joining
Matt Smith
and
Steven Moffat
at the Official Doctor Who Convention, taking place at Cardiff in March.
Other guests at the weekend include actors
Stuart Milligan
(President Nixon,
The Impossible Astronaut
/
Day of the Moon
) and
Simon Fisher-Becker
(Dorium,
The Pandorica Opens
/
Let's Kill Hitler
/
The Wedding of River Song
.
Also joining the previously announced behind-the-scenes crew
Danny Hargreaves
(special effects supervisor),
Michael Pickwoad
(production designer), and
Marcus Wilson
(producer) are
Andy Pryor
(casting director),
Tom MacRae
(author and writer of last year's
The Girl Who Waited
),
Stephan Pehrsson
(director of photography), and
Caroline Henry
(script editor).
The Convention is a full day event that will give Doctor Who enthusiasts an amazing chance to delve into the inner workings of the hit TV show and learn how it is created – a journey from script to screen. With unique access to the cast and production crew, this event offers fans a rare chance to see behind-the-scenes of the world's longest running sci-fi show.

Tickets include three panel discussions with key cast and crew and Doctor Who production teams showing live pyrotechnics and prosthetic demonstrations, PLUS a chance to talk to the creators of some of the iconic costumes in the props and costume exhibit.

See the
Official Convention website
for full details of the event.