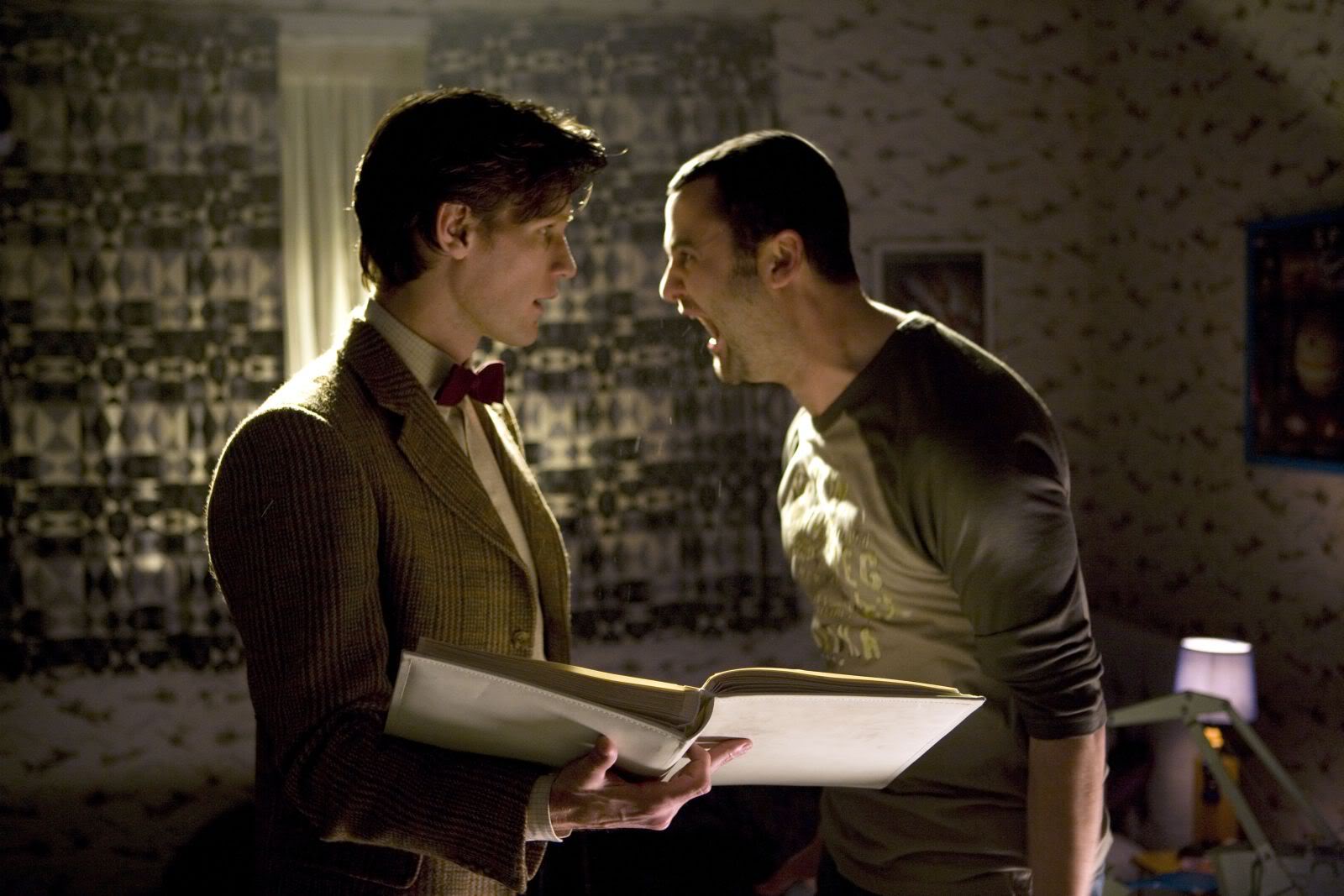 5.5 million
viewers tuned in to watch
Night Terrors
, according to unofficial overnight figures.
The eighth in the current series has a share of
25.9%
of the total TV audience as it faced its toughest opposition for some time. On ITV1,
Red and Black
, the new game show with Ant and Dec had an average of 6.6 million watching.
Doctor Who was the most watched programme of the day on BBC One and fourth overall for the day. ITV1 took the first three places with
The X Factor
on top with 11.1 million, followed by the two editions of Red and Black.
Doctor Who's audience was steady throughout the episode, with a peak of 5.6 million viewers and nearly 2.7 million leaving BBC One as the show finished, boosting Red and Black in its final half hour.
Doctor Who currently stands at
21st
for the week.
Final figures, which will be released in 8 days time, should see the final total rise considerably, when those who record the episode and watch it later are factored in. Doctor Who is likely to have a much higher percentage of people watching on a delay and could overtake Red and Black on the final ratings.
On BBC Three
Doctor Who Confidential
had an overnight rating of
0.44 million
.