Wednesday, 23 February 2011 - Reported by Chuck Foster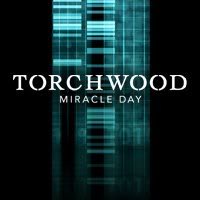 After the excitement of the previous fortnight, last week was a relatively quiet week for the Torchwood cast and crew.
Eve Myles
rejoined the team in
Los Angeles
, with
John Barrowman
,
Mekhi Phifer
,
Dichen Lachman
, and
Bill Pullman
all involved with filming during the course of the week.
Filming was away in private throughout this week, with Monday kicking off at the
Orlando International Airport
. No other exterior locations were reported last week, with other work taking place back at the
Warner Brothers Studios
lot. As usual, followers were able to pick up little pieces of gossip from cast and crew via Twitter.
Times cited within the reports are in Los Angeles local time.







Key to initials: AS - Alana Stone (fashion designer); BBC - BBC Torchwood (production office); DE - Doris Egan (writer); DL - Dichen Lachman; JE - Jane Espenson (writer); KE - Kim Evey (visitor); MC - Michael Colbert (electrician); MP - Mekhi Phifer (Rex Matheson); NG - Nate Goodman (director of photography); ST - Shawna Trpcic (costume designer)


With a short break for
Presidents Day
, production resumes Tuesday, though with
Kai Owen
confirming
that he is flying out to Los Angeles on Wednesday it seems that the anticipated return to the Welsh shores for filming is not to be this week, after all!