Monday, 26 April 2010 - Reported by Marcus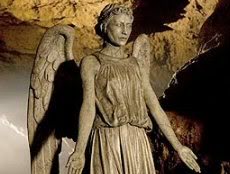 The Time of Angels
scored an Appreciation Index figure of
87
, the highest of the series so far.
The AI or Appreciation Index or AI score is a measure of how much an audience enjoyed a programme. The score was the highest of the day on either of the two main channels.
Doctor Who Confidential had an AI figure of
84
.
On BBC Three the Doctor Who repeat was watched by
0.55 million
.
The BBC has
updated
its story on the controversial trail for
Over the Rainbow
which spoiled the cliff-hanger for many, reporting that, so far,
5,583
complaints have now been received.
The children's news programme
Newsround
is also asking for viewers feelings on the intrusion.