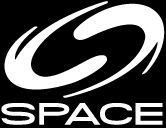 Bell Media
in Canada have announced that it will be launching a
high definition
version of the
SPACE
channel from the
6th July
- just in time for
Torchwood: Miracle Day
!
Rick Brace
, the President of Speciality Channels and CTV Production, Bell Media, said:
SPACE fans can celebrate the long-anticipated launch of SPACE HD, one of many new Bell Media HD specialty services currently or soon-to-be on offer. We're thrilled to start the roll-out of HD programming with the highly anticipated launch of Torchwood: Miracle Day and some of the other series and movies from the channel's engaging Summer lineup.

The channel will be available via Bell Satellite TV (channel 1746) and Bell Fibe TV (channel 1632).
The HD channel will mirror it's 'normal' version, with high definition programming being shown where available, such as the BBC series
Outcasts
and Syfy's
Alphas
.