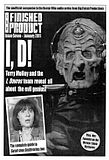 The Finished Product
.
Issue seven of
The Finished Product
, the unofficial companion to the
Big Finish
audio series, is released this week.
This issue looks at the audio adventures of two
Doctor Who
icons from the seventies, Sarah Jane Smith and Davros.
The issue starts by examining the making of series two of Sarah Jane Smith, with extensive interviews with writer
David Bishop
and producer/director
John Ainsworth
, as well as actor
Jez Fielder
who played Josh, newsreader
Shaun Ley
, guest actor
Nicholas Briggs
, plus sound designer and composer
Steve Foxon
.
The second half of the zine is an in-depth examination of I, Davros, with director and producer
Gary Russell
, while star
Terry Molloy
gives his views on the series. Writers
Gary Hopkins
,
James Parsons
and
Andrew-Stirling Brown
,
Lance Parkin
and
Scott Alan Woodard
reveal what went into their thought processes when crafting their tales, along with contributions from actors
Sean Connolly
,
Sean Carlsen
,
Daniel Hogarth
,
Katarina Olsson
,
David Bickerstaff
, and young Davros himself -
Rory Jennings
. Cover artist
Stuart Manning
gives his thoughts on designing the covers, plus
Steve Foxon
talks about the post-production on the series.
Also, writer Nev Fountain reveals all about the Mervyn Stone Mysteries!
Email
thefinishedproduct@hotmail.co.uk
for more information and ordering details.
---
Blue Box
Issue 3 of
Blue Box
has now been published.
Articles include
Finding Fandom by Jez Strickley
Fan Fiction 'The Prison Hiss' by Robin Bell
More Films for Who Fans by Ian Wheeler
Interview with The Doctor Who Reprint Society
For the Love of Who by Grant Bull
Target Book Review by David MacGowan
Spearhead from Space Revisited by Richard Farrell
Doctor Who The Adventure Games Reviewed by Willaim JP Turner
The magazine features a cover by J.F Wilson
Orders by Paypal (Gift) to dalek82@hotmail.co.uk
£1.50 - UK
£2.50 - Rest of World
---
Part Tw
o of audio adventure
The Chattath Factor
is now available to download from
Fineline Productions
.