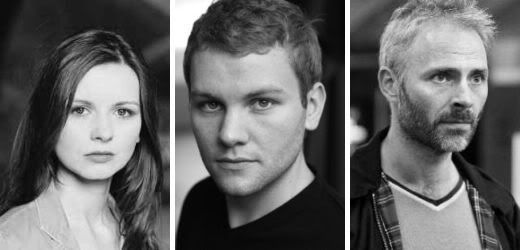 Filming for the
Matthew Graham
-penned episodes five+six returned to Cardiff Castle today, where three of its guest stars were spotted on-site in the story being directed by
Julian Simpson
.
As
previously reported
,
Sarah Smart
is playing a character named Jennifer Lucas. Her recent on-screen credits include
Wallander
(Anne-Britt Hoglund),
Casualty 1906/1907/1909
(Ada Russell), and
Five Days
(Sarah Wheeler).
[Smart's entry at Conway - Van Gelder - Grant Voices]
Leon Vickers
is a new actor, having just graduated from the Royal Scottish Academy of Music and Drama. His television credits include
Garrow's Law
(John Davis) and
Being Victor
(Carl Sutton), and is believed to be playing a character named 'Clone Worker' in Doctor Who.
[Vickers's entry at Amanda Howard Associates]
.
Mark Bonnar
's credits include timey-wimey series
Paradox
(D.S. Ben Holt), and recurring roles in
Casualty
(Bruno Jenkins) and
The Bill
(Ray Moore). His role in Doctor Who is currently unknown.
[Bonnar's entry at Hatton McEwan]
Filming for this block is drawing to a close, with
Matthew Graham
tweeting:
"My DW 2-parter finishes shooting end of this week. They will be glad to come in out of the perishing cold. Poor dears."