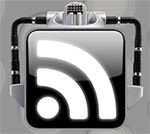 From Monday there are just four days left of the
WhoNews
iOS
app
charity appeal
. WhoNews is a Doctor Who news application which offers news from over 30 websites. For a full list of features please
click here
.
Paul Gee, creator of the app is donating all profits from sales to charity between 23rd November and 23rd December. Below are updates from his blog.
9th December
: From 9th - 23rd December all profits from WhoNews will be going to Cure Leukaemia, a charity that enables patients access to potentially life saving, ground breaking drugs and treatments. The charity supports the Haematology Centre at the University Hospital Birmingham, UK and also those hospitals working with the centre through joint research into the condition. This includes Birmingham Women's Hospital, Coventry, Wolverhampton, Stoke on Trent, Dudley, Worcester, Stafford, Heartlands and Sandwell. Check out
their website
for more details.
16th December
: I thought I'd also give you a little update on Andrew the young boy who inspired the appeal. Andrew turned 13 on Monday but had to spend the day in hospital topping up his platelet levels which were very low. On Tuesday he was rushed to hospital after his speech became slurred and the Doctors suspected this may have been caused by a small clot which resulted in a mini-stroke. On Wednesday his speech had improved and he under went an M.R.I scan and we hope to hear the results very soon..
Just by purchasing WhoNews from the App Store either via iTunes or on your iPhone, iPad or iPod Touch you will make a donation of £1.45 in the UK or $2.80 in the US to Cure Leukaemia. Just
click here
to be taken to the app store.