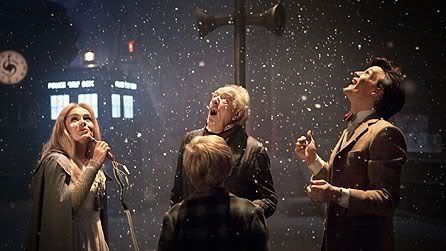 The BBC is to show a short Pre-Christmas edition of
Doctor Who Confidential
on the BBC Red Button Service.
The preview programme will follow Vlogger
Charlie McDonnell
as he gives his unique insight from behind the scenes of the 2010 Doctor Who Christmas special.
Exact times are not confirmed, but the programme is listed on some platforms as starting at
5.30pm
on
Sunday 19th December
.