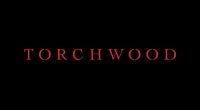 The
Chicago Tribune
is reporting that the writing team for series four of
Torchwood
has been selected by Executive Producer and Lead Writer
Russell T Davies
.
John Shiban
John Shiban is an Emmy Award nominated American television writer and producer. He has worked on The X-Files and its spin-off The Lone Gunmen, Smallville, Legend of the Seeker and Breaking Bad.
Doris Egan
Doris Egan is an American screenwriter, producer, and writer. She has worked on Smallville, Dark Angel, and House.
Jane Espenson
Jane Espenson is an American television writer and producer who has worked on both situation comedies and serial dramas. She is perhaps best known for her five-year stint as a writer and producer on Buffy the Vampire Slayer, work for which she shared in a Hugo Award, and as showrunner for Caprica.
John Fay
John Fay is a British television writer who wrote two episodes of Torchwood, Children of Earth. His work includes episodes of Clocking Off, Blue Murder and Robin Hood. Fay spent several years on the writing staff of Coronation Street, and created the three-part ITV drama series Mobile.

For Season 4 of Torchwood,
John Barrowman
will return as Captain Jack Harkness and
Eve Myles
will be back as Gwen Cooper. Casting is underway for several new characters. Filming on the Starz-BBC co-production will begin in January for transmission later in 2011.