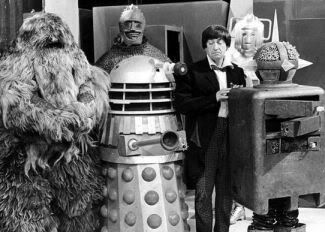 The original narrow-based Dalek from
The Evil of the Daleks
is being sold at Bonhams in London on the 23rd of June.
It was created to go through ordinary doors on set and was nicknamed the Wilkie Dalek after
Bernard Wilkie
, co founder of the BBC Visual Effects Department rescued it from a skip at Ealing Studios in the 1970's. It is up for sale with a number of other Doctor Who exhibition items following the closure of the Doctor Who Museum in Blackpool last year.