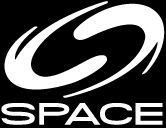 Canadian Broadcaster
SPACE
was the most watched channel in the country during last Saturday's showing of Episode 7 of the current series,
Amy's Choice
.
Nearly
400,000
viewers were watching Doctor Who at 9pm ET, beating every other Canadian channel.
SPACE
have described the news as "a big, awesome deal for us – we are thrilled that so many are loving the new Doctor."
The series continues on SPACE this Saturday and runs through until July 24th. The final episode will be followed by a live one-hour 'InnerSpace' fan forum, with a guest panel discussion in front of a live studio audience.