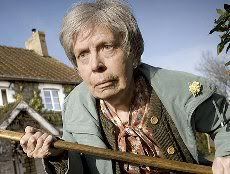 The first four episodes of Doctor Who to première in May, were the top four most requested programmes for the month on the BBC iPlayer according to
BBC iStats
.
Top of the list was episode 7,
Amy's Choice
, with nearly
1.4 million
requests. Episode 5,
Flesh and Stone
was second, followed by Episode 6,
The Vampires of Venice
and Episode 8,
The Hungry Earth
. The four episodes were the only programmes during the month, to have over 1 million requests each.
Episode 9,
Cold Blood
, came in at number 8 despite only being available for the last two days of the month.
Overall Doctor Who was the second most requested programme of the month with over 6.5 million requests for one of the nine episodes available. The top programme was EastEnders with over 8 million requests, although these were spread over 33 episodes. Doctor Who had the highest downloads per episode.
Episodes of the current series are available in the UK on the
BBC iPlayer
from transmission date until Saturday 3rd July.