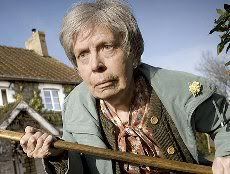 Doctor Who will move back to
6.25pm
for the UK premier of Episode Seven,
Amy's Choice
.
The schedule for the 15th May sees the programme keep its usual place in the schedules, sandwiched between
All New Total Wipeout
and
Over The Rainbow
. On ITV viewers can see
You've Been Framed! Funniest 100
while BBC Two has
Young Musician of the Year
. Channel has Channel 4 News, with Five showing the film
The Missing
, a modern Western with Tommy Lee Jones, Cate Blanchett and Val Kilmer.
Full series information can be found
here
.