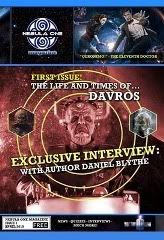 The website
Nebula One
has launched a new fanzine, available as a free download from the site.
Issue One features a comprehensive history of Davros, asks where the Tenth Doctor is going and has an exclusive interview with author
Daniel Blythe
.
It features competitions and quizzes and looks ahead to Doctor number Eleven.